Foundry – Quality
To ensure international quality standards the entire production process is subjected to stringent quality check, quality control & assurance starts right from raw materials until the delivery of finished castings.
With our quality experts we do inspection on sample casting as per our inspection plans, to ensure the dimensions as per drawings, process variables and wall thickness. We export Industrial valve and pump castings to European market under 3.1 certification and also under 3.2 as per customer requirement.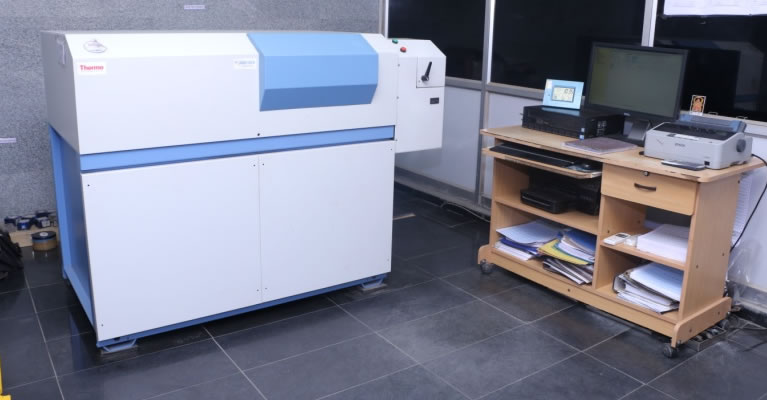 CHEMICAL TESTING
Chemical testing is done to confirm Material grades and also we have facilities of wet Analysis
Optical emission direct reading spectrometer ARL 3460 upto 32 channels including low Nitrogen & high Nitrogen and Oxygen elements are available at our facilities.
PHYSICAL TESTING
Physical Testing unit comprises of the following equipments calibrated under third party TUV, BVQI, DNV-GL, Lloyds & IBR.
Digital Profile Projector Model 300 TE
Screen – Fine ground glass screen 300 mm x 5 mm with cross lines at 900 Magnification – 10 x Lens
Workstage – Size of Top Plate – 350 x170 mm
Measuring Traverse XIY axis – 200 x 100 mm
Working Area – 245 x 120 mm
Load Capacity – 20 Kgs
Max -150 mm
Brinel hardness testing machine with 0-600 BHN range.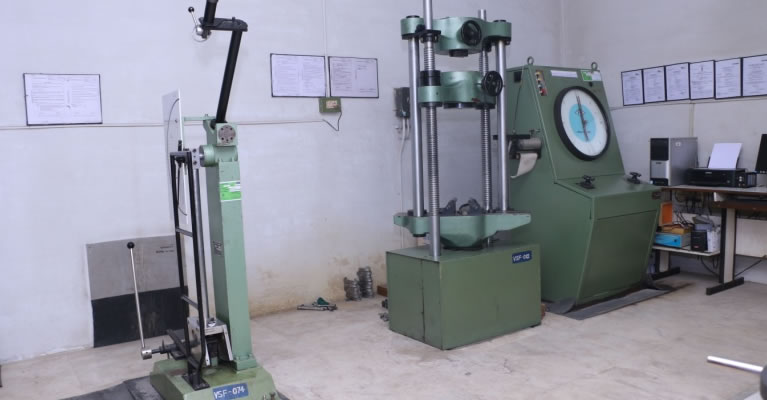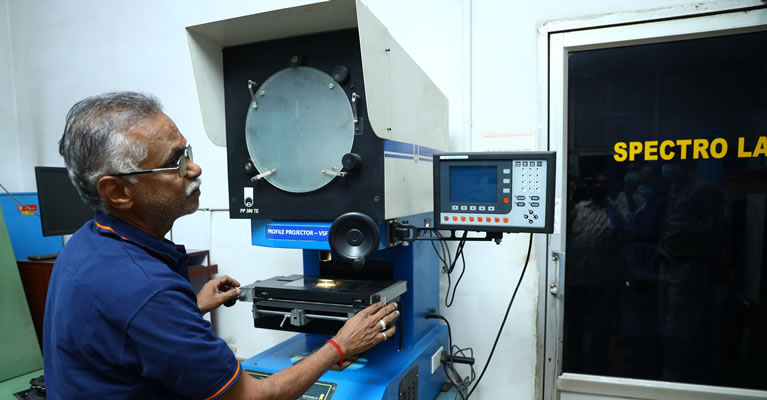 Impact Testing
Impact Testing Machine with capacity of 0 – 300 Joules Charpy, we can perform to low temperature – 196 degree Celsius
ASTM E23
ISO 148-1
Testing temperature up to – 196° C
Lateral Expansion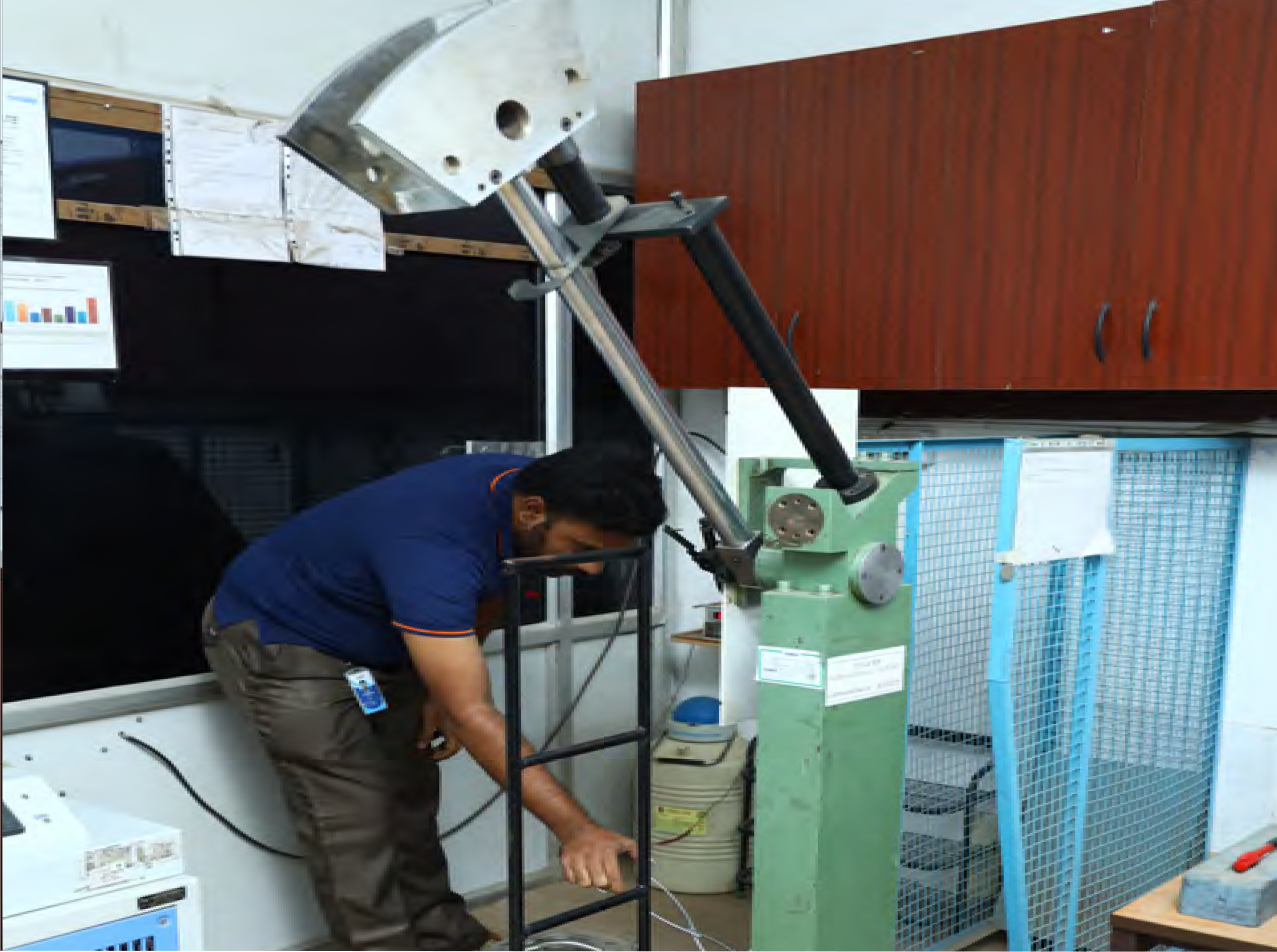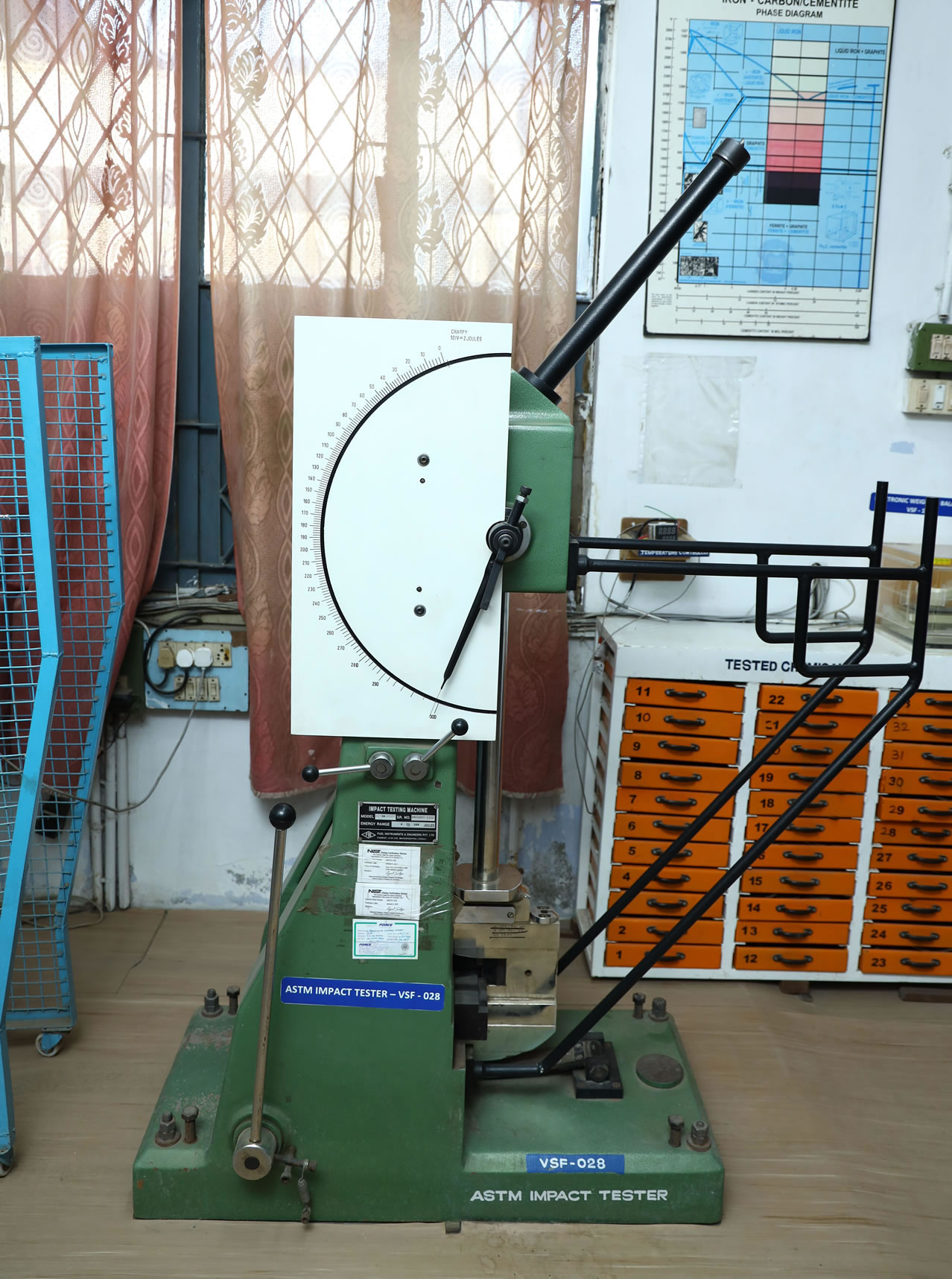 UTM – Computerised Electronic Extensometer
Up to 40 Metric Tons Digital Universal Testing Machine with computerized
(Capacity 60 Ton 1 No, 40 Ton 2 No.) ASTM A370.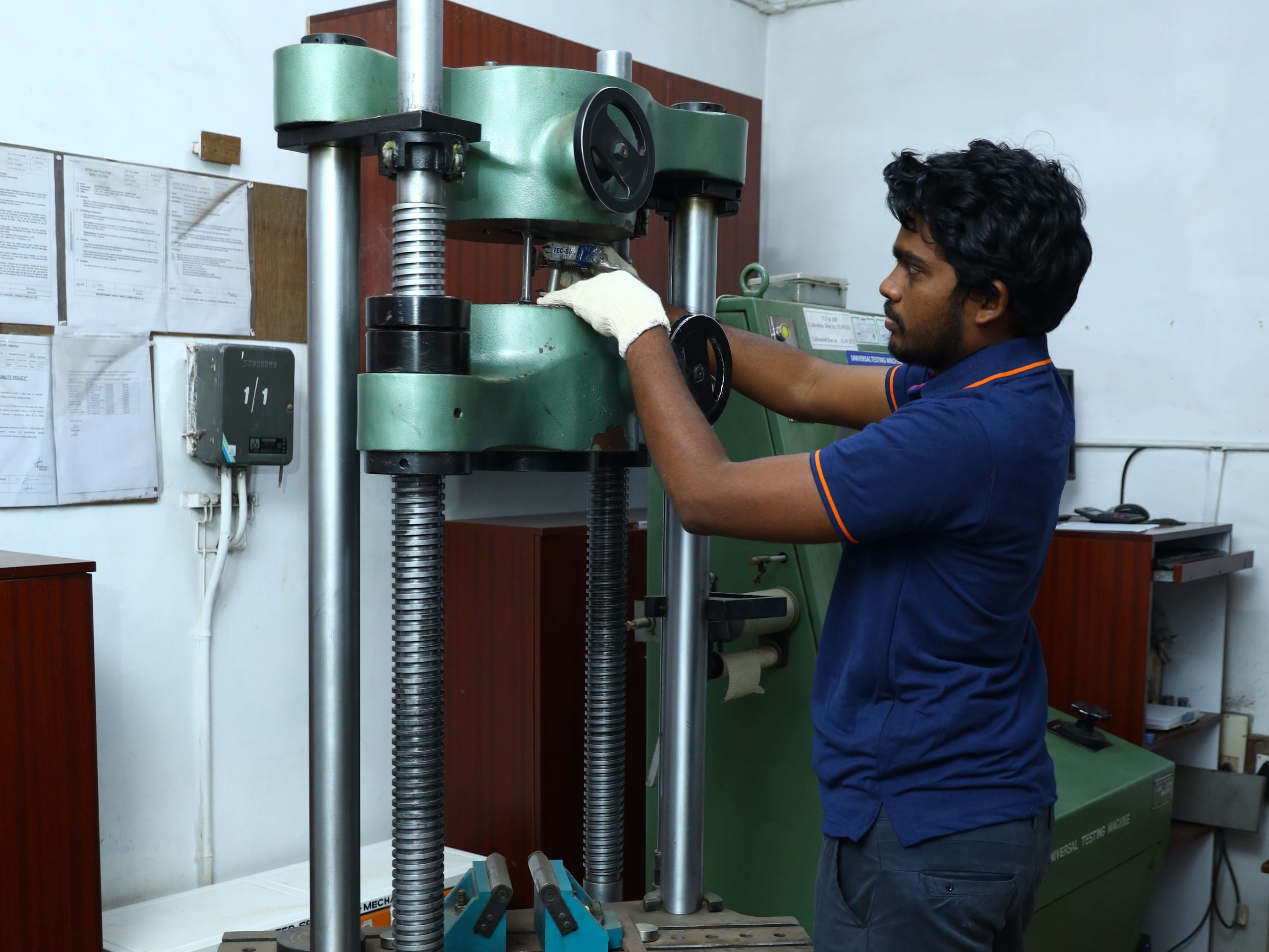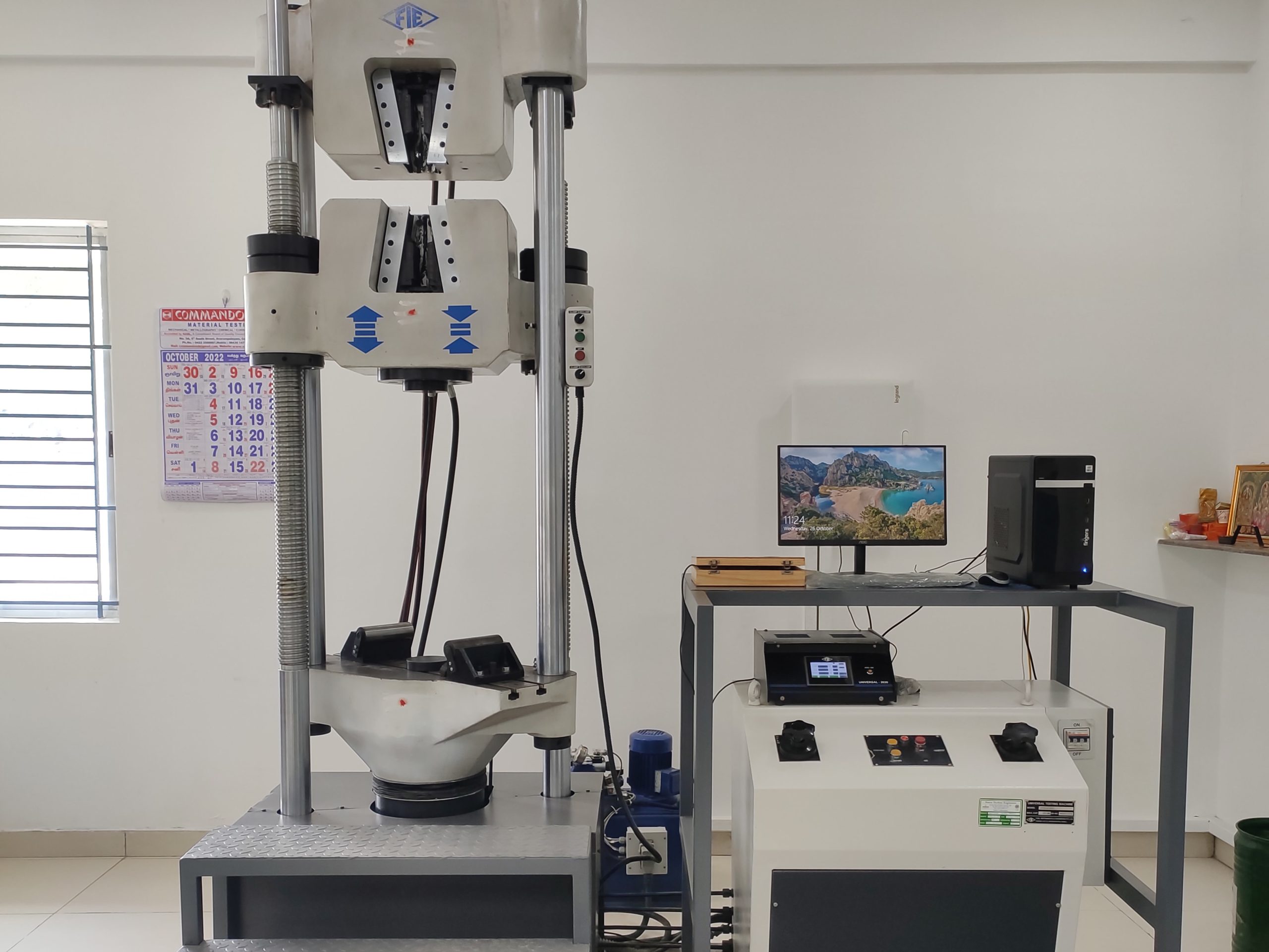 Hardness Tester
Brinell Hardness Tester
Rockwell Hardness tester
(Load: 100 Kgf & 150 Kgf – 1No, 10 kg load-1No)
Vickers Hardness Tester
Bend Test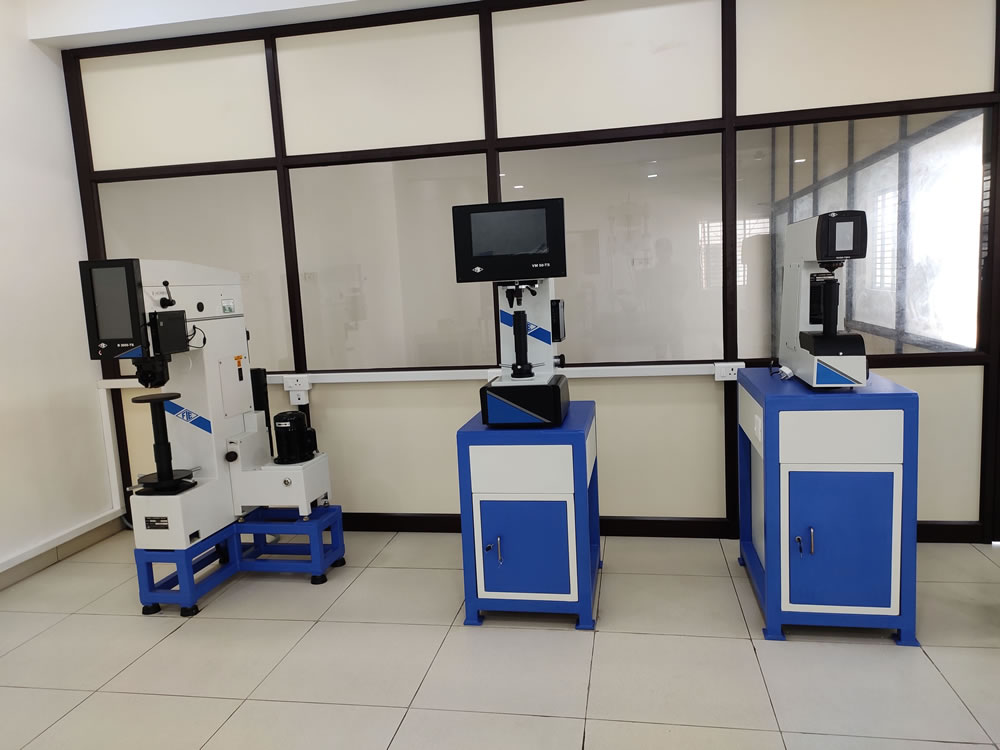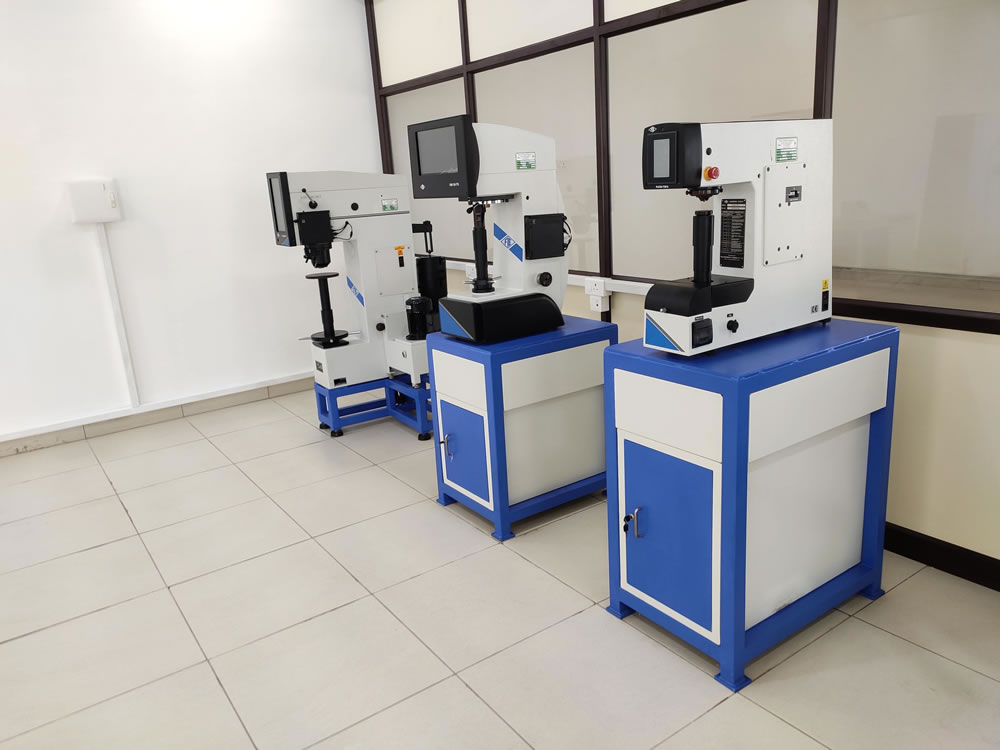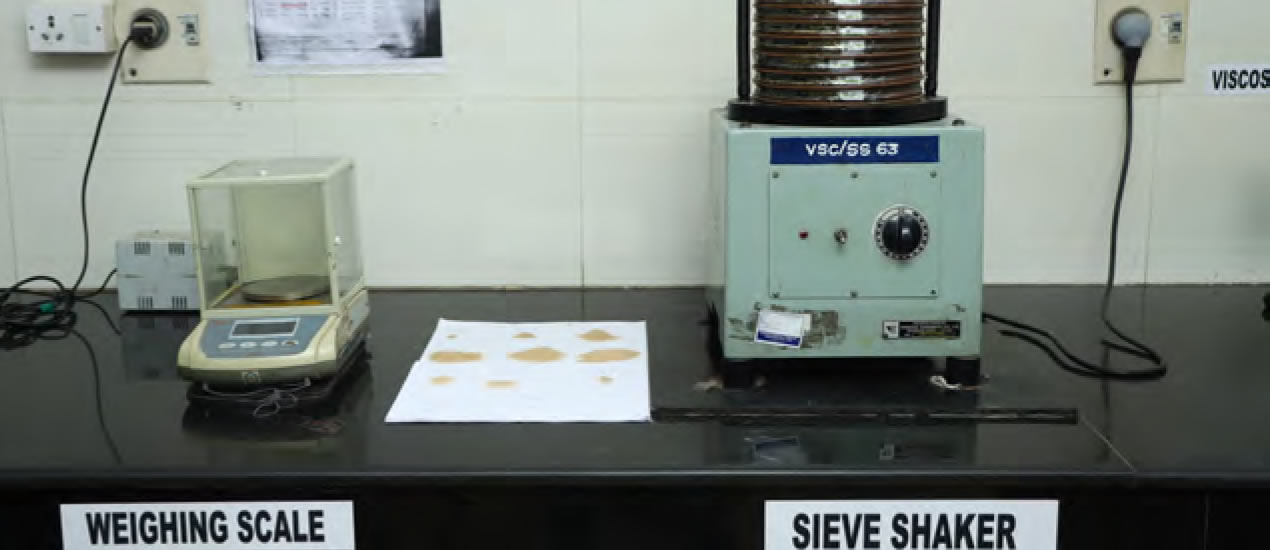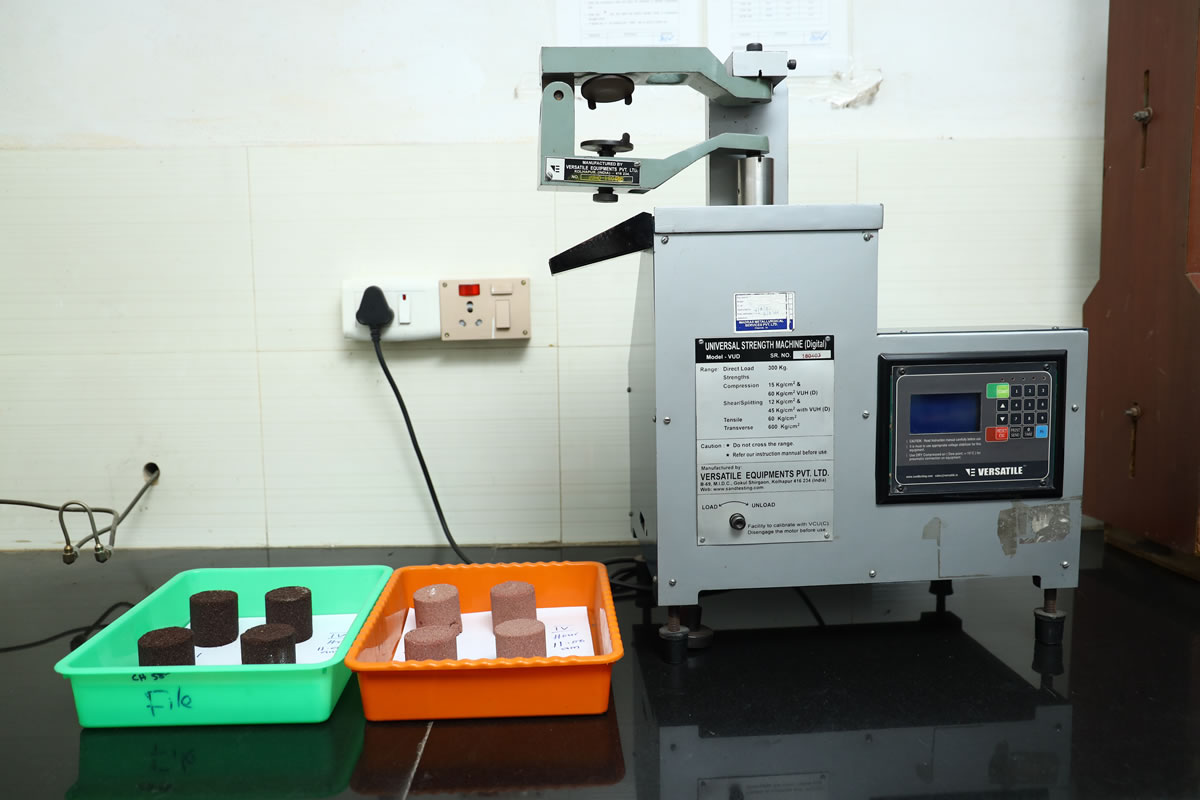 SAND TESTING
Sand Testing process tests AFS Number, moisture content, clay content, etc.
Permeability
Sieve Analysis
AFS Number
Clay content
Moisture content
METALLOGRAPHIC EXAMINATION
Computerized microscope to analyze and verify the micro structure of steel castings produced as per ASTM E562 Standard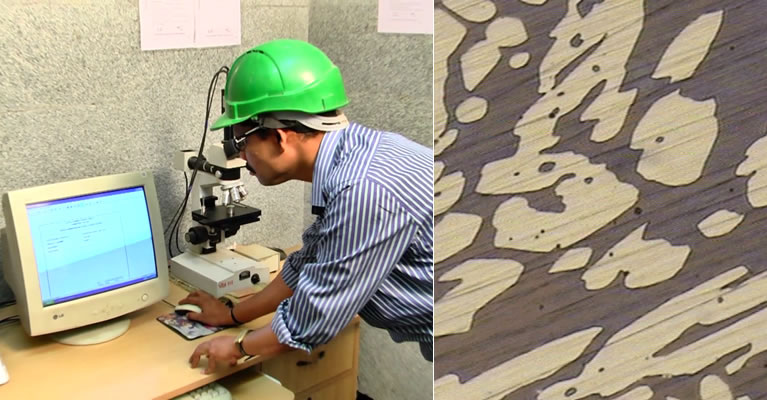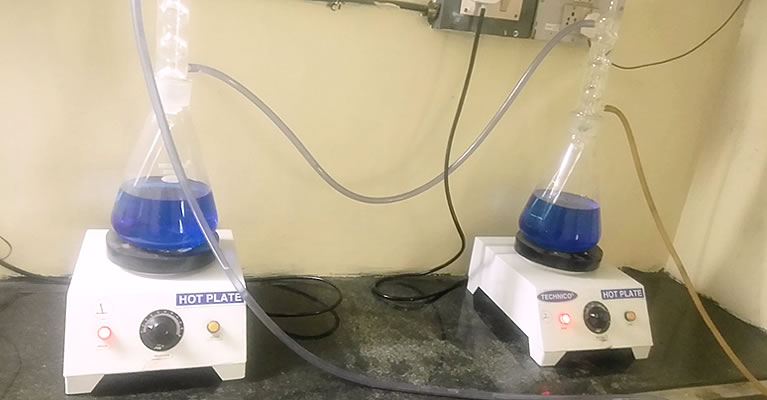 CORROSION TESTING
Equipped to perform inter granular corrosion testing as per ASTM A262 Pratice, Wet analysis, Pitting Corrosion testing as per ASTM G48 Method – A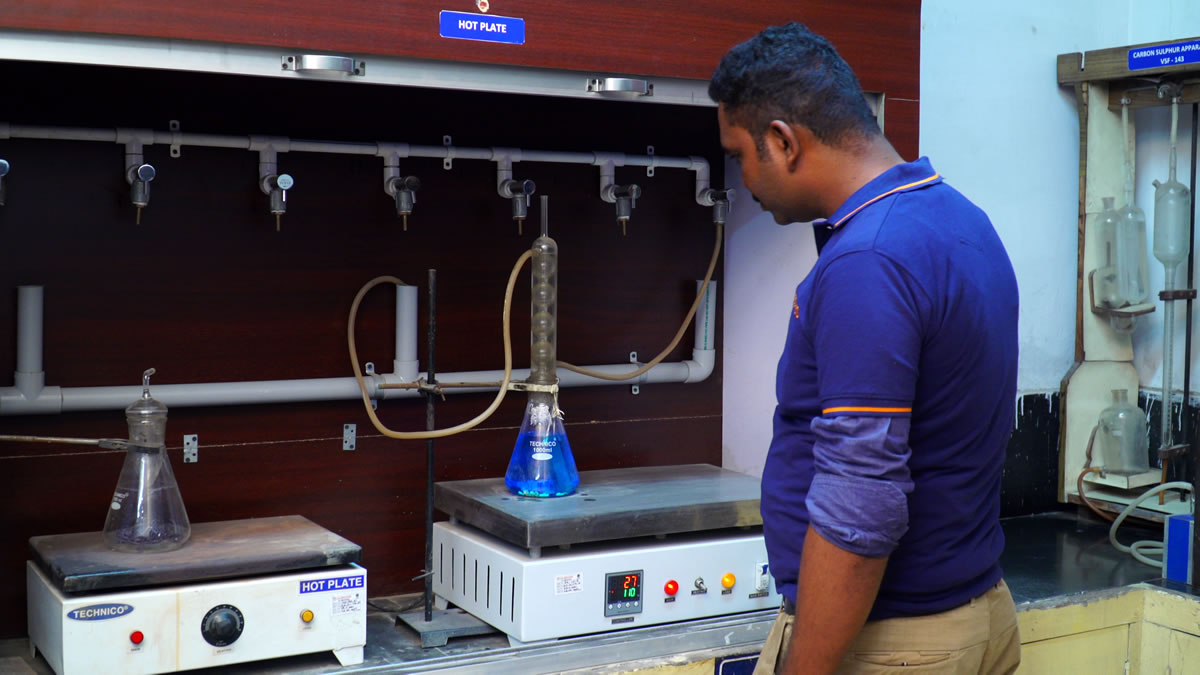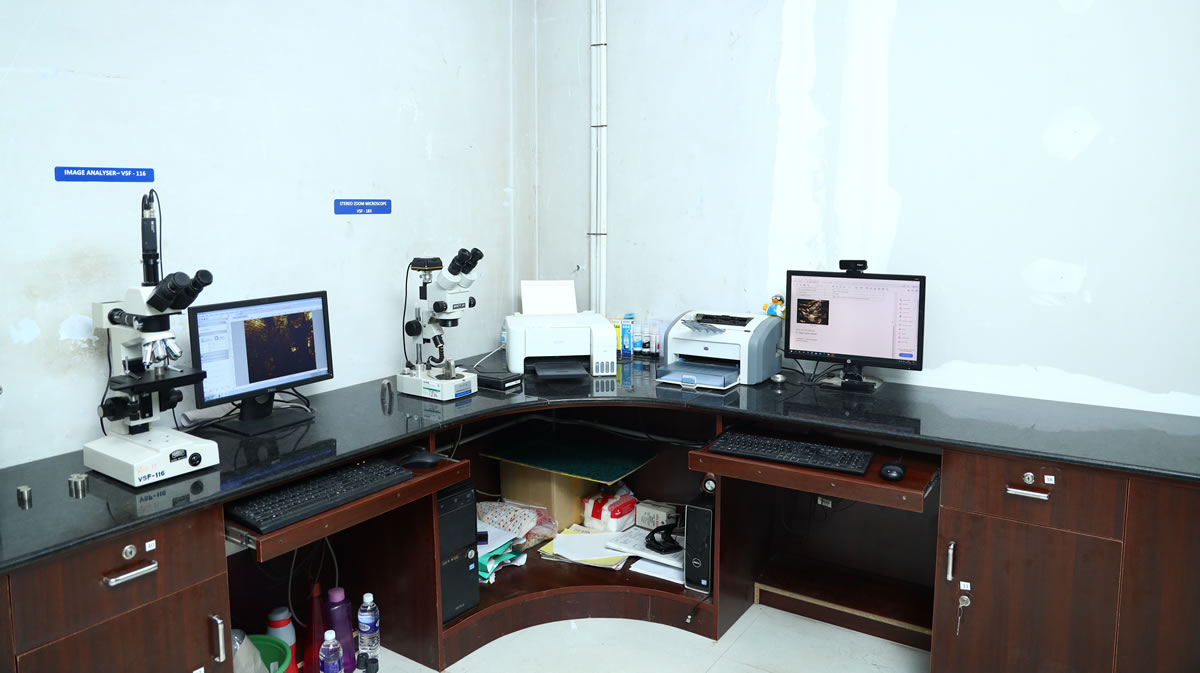 NON-DESTRUCTIVE TESTING
We have in-house facilities of Ultrasonic Testing, Magnetic Particle Testing, Dye penetrate Testing, Positive Materials Identification (PMI) for raw material check, Ferritoscope meter check for Ferrite Content and Radioactive Contamination for on casting & inspection, image analyzer testing on casting. Radiography Testing with Iridium 192 & Cobalt 60. Radiographic films are reviewed by Level II – persons certified as per SNT TC IA/ISO 9712 Level-II.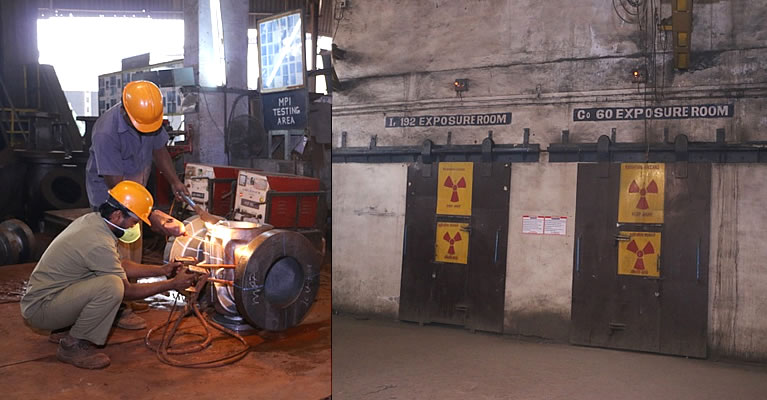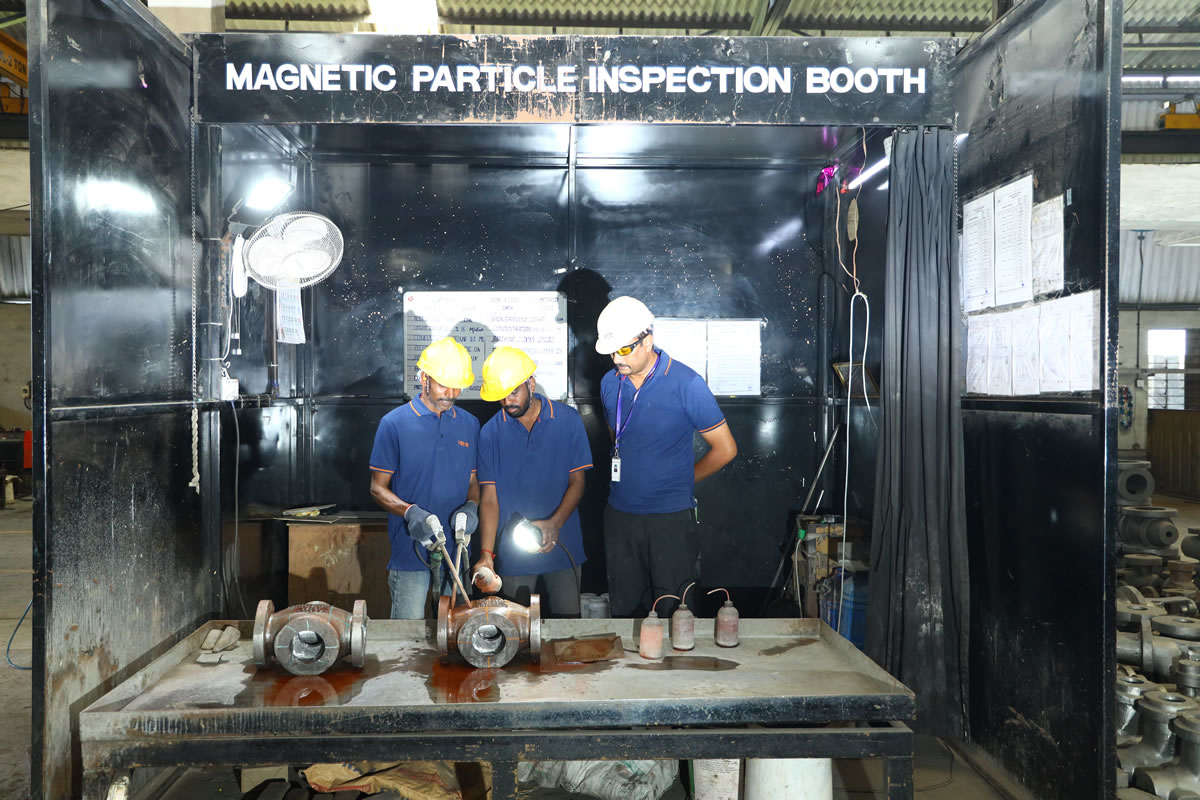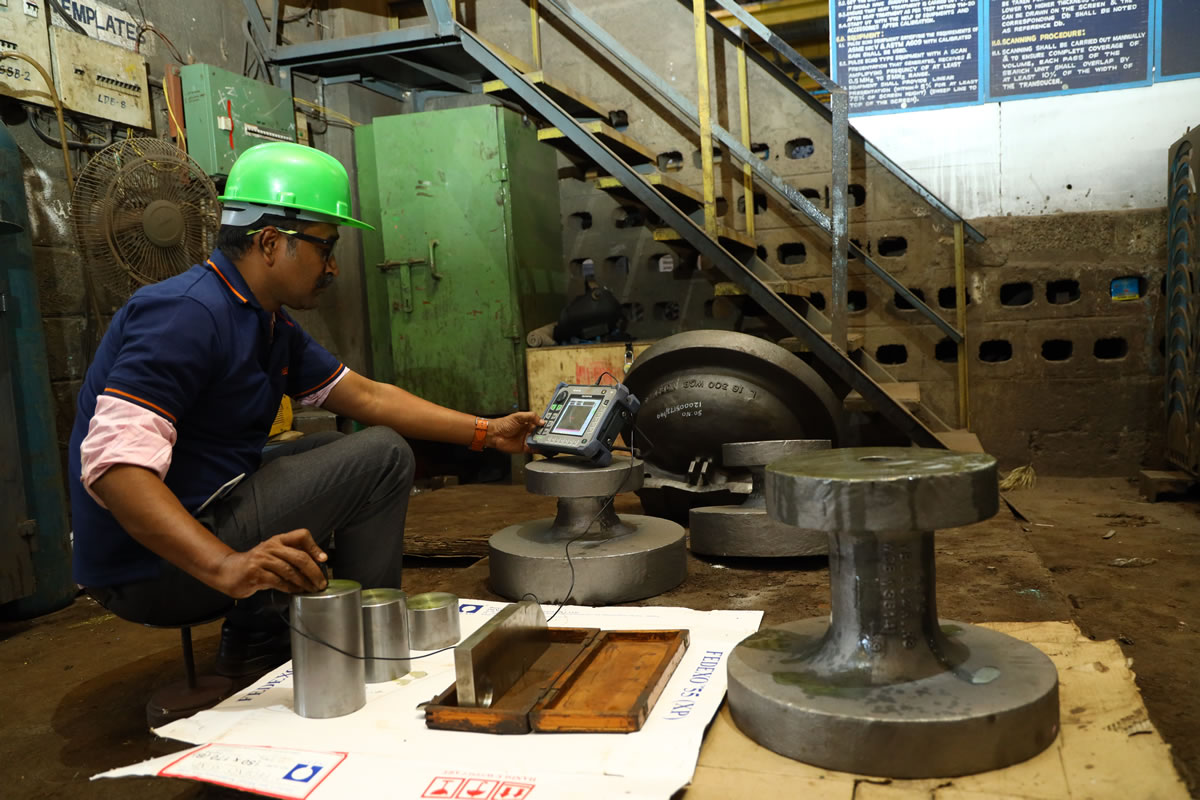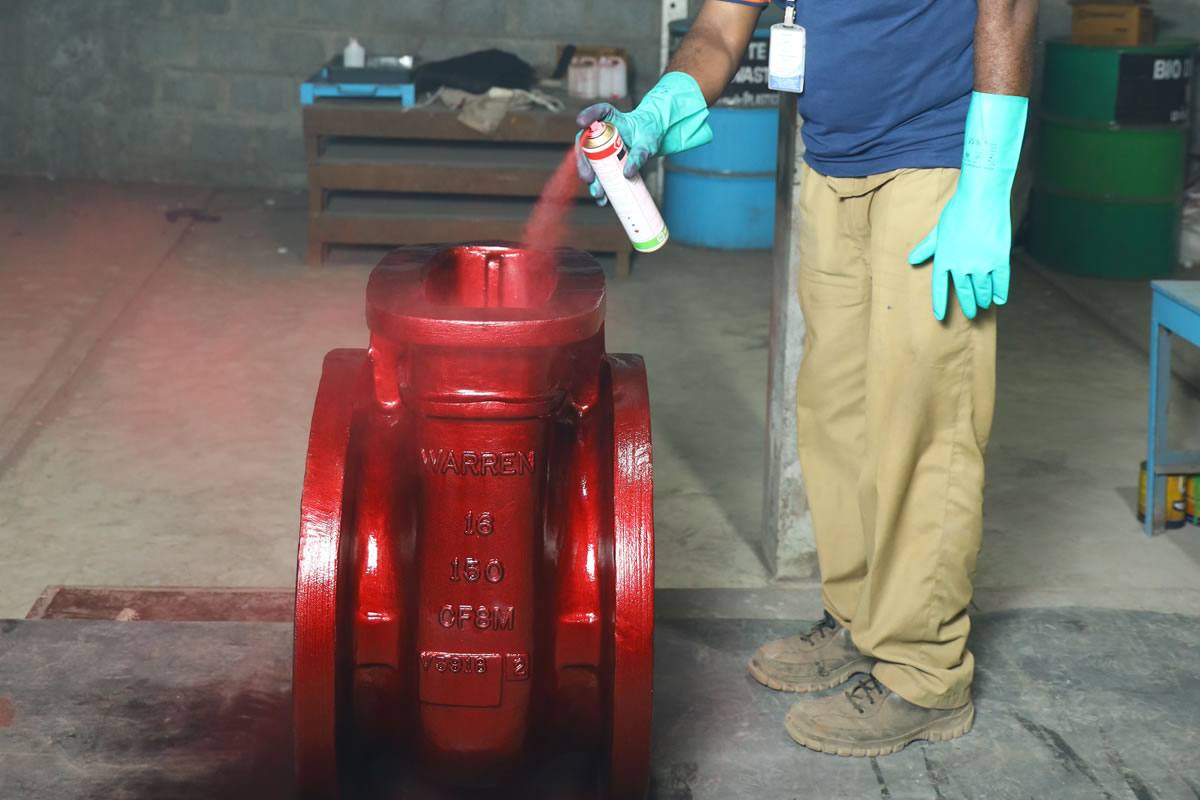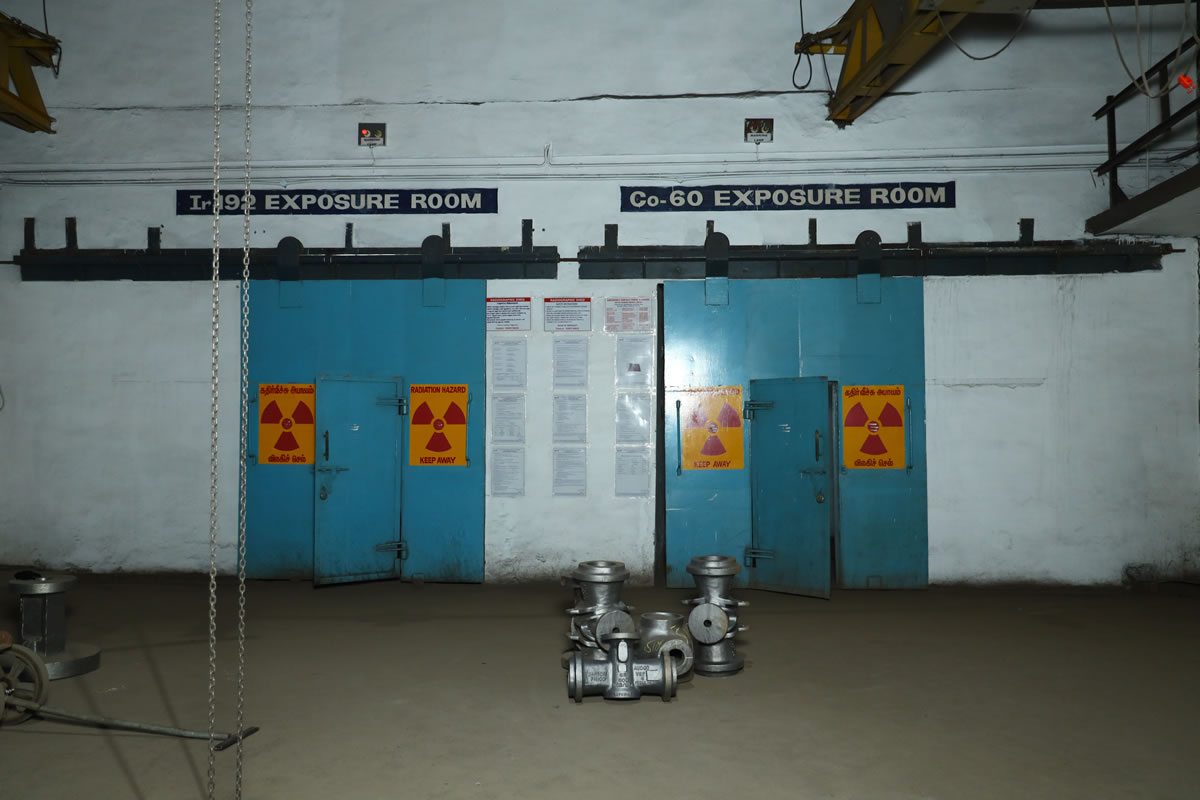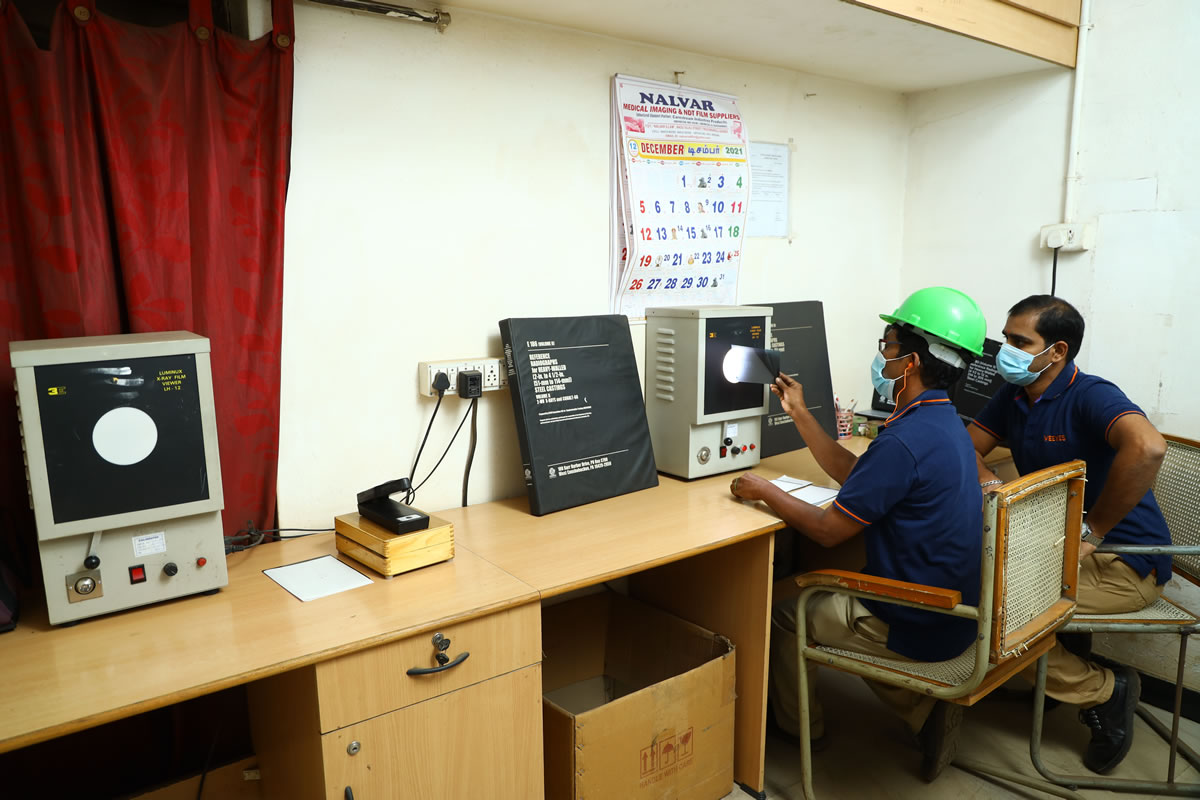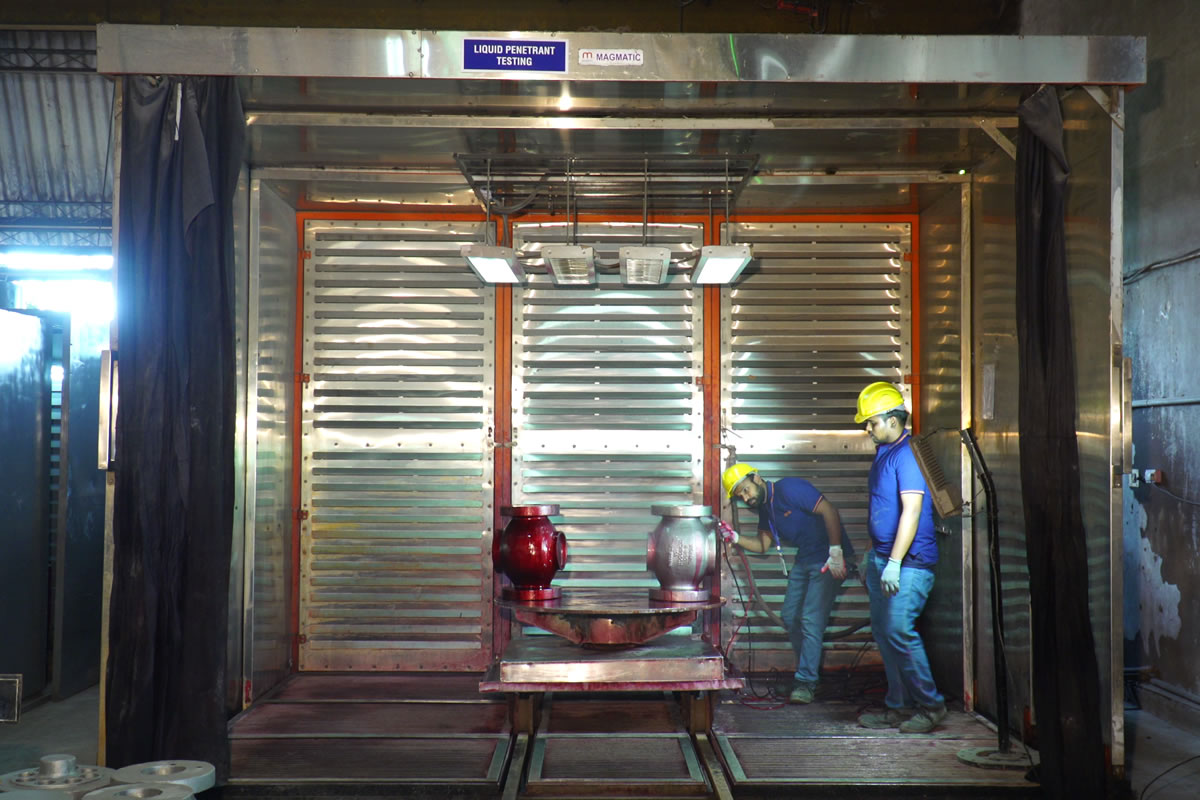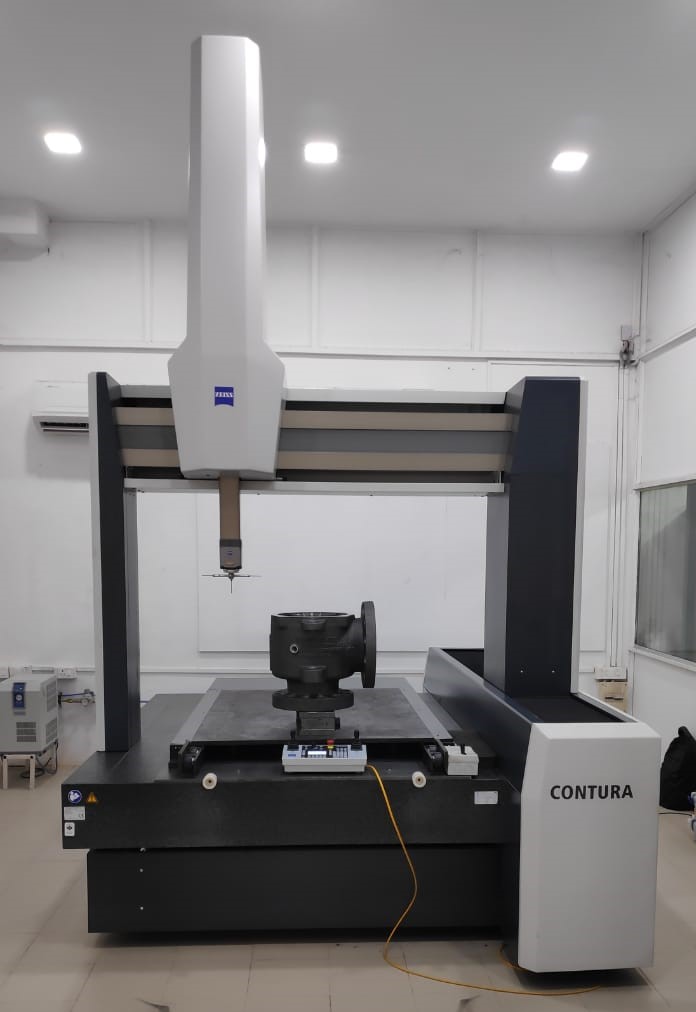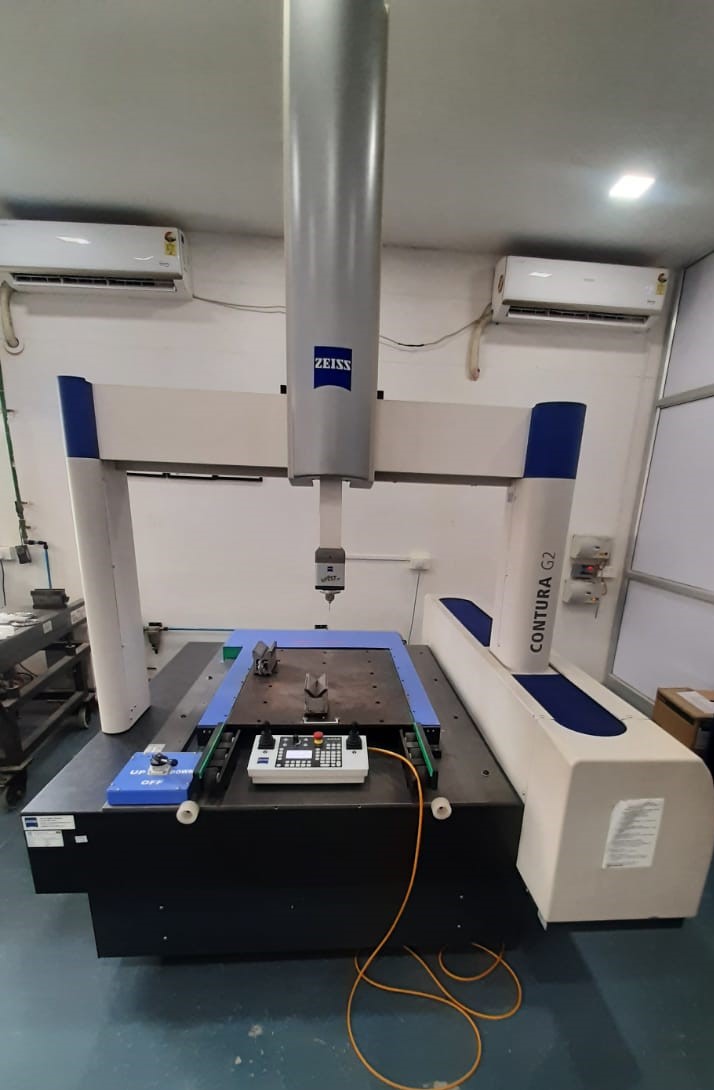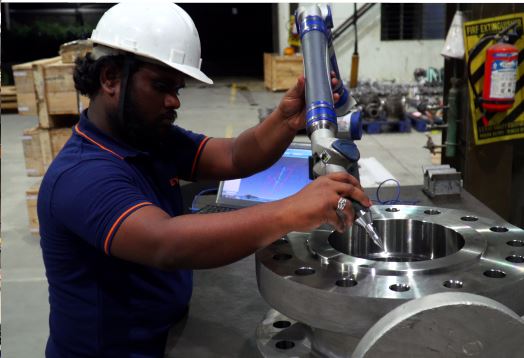 RECOGNITIONS
We have received recognitions from organizations listed below